I began with Jungian psychology, attending Pacifica Graduate Institute in California and became Robert Johnson's, the Jungian author and lecturer (He, We, Innerwork) last analysand. 
Robert is considered by his admirers a Christian mystic and renowned for his telling of Arthurian legends, Greek myth, and because he devoted the latter half of his life to India, Hindu myth. A few years later while working on the Navajo Nation in Arizona I was in analysis with Trappist monk, Aquinas scholar, and Zurich trained analyst, Father Gregory Santos.  Through our working together, Father Santos elucidated the power and relevancy of Thomist philosophy towards dreams which gave me the encouragement and theological backing to follow through on a line of development into Eastern philosophy and practice.
In 2009 I transitioned to Thailand to study comparative religion but through a synchronistic encounter with an American Buddhist nun, was invited to study Theravada Buddhism at Kyiatisaung Monastery in Mon State, Myanmar under the tutelage of Venerable Sayado Kyiatisaung.  I ordained as a monk periodically over a time span of seven years deepening a practice in Vipassana meditation. Whereas in America I was drawn towards Christian mysticism, in SE Asia, I was emmersed in Buddhist mysticism.  Culturally, Myanmar, and Kyiatisaung in particular, are in alignment with Thomist philosophy in that they both regard the inner world of nontemporal and nonspatial ontologies as the bedrock of reality.  
Contemporaneously, as a way of balancing my involvement with Kyiatisaung, I was synchronistically brought into serving as a civilian therapist for the US military at bases overseas. Yet these two different worlds share a common bond; they both believe in the value of discipline, devotion, and self-sacrifice as moral and ethical foundations for becoming a full human being.
While in the military I began my journey into yoga. Surprisingly enough, no US installation is without yoga classes.  Yoga became an important part of my life namely because it allows for cultivating a relationship with the body.  Eventually I became drawn towards Kundalini Yoga because of its emphasis on subtle energy and tuning into and transforming emotional, psycho-spiritual formations that organize psychological life.  I am now currently becoming a certified Kundalini instructor with a new task of learning how to integrate Kundalini technology into the service of professional counseling and psychotherapy. 
Due to Covid, the broad acceptance of online therapy, and a deeper sense the time is right to focus on a private practce, I am settling in Chiangmai, Thailand while raising a family.  My practice is legally registered here (I pay taxes) but I am operating within the scope of my professional license from my home state of Tennessee in America.
Thank you for taking the time to read about me. Introverts are not well known for self-promotion yet quite often they have the most interesting stories to tell. What is important, if you are considering therapy, is to feel you have enough common ground with your therapist that working together will support your process of growth.  To that extent, you are welcome to reach out to me to start a conversation.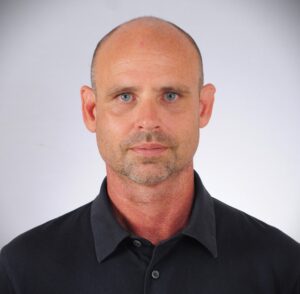 Please contact me regarding rates, I have a standard rate but able to negotiate fees appropriate for your situation.
Licenses & Certifications
• Licensed Professional Counselor (LPC) TN USA
• National Board of Professional Counselors (NBCC)
• Crisis Intervention Specialist
• Certified Telehealth Mental Health Practitioner
• Kundalini Teaching Certification
• TRE Teaching Certification
Education Background
• BA History, Miami University of Ohio
• MA Counseling / Depth Psychology, Pacifica Graduate Institute, California
• Traditional Chinese Medicine, Hawaii College of TCM, Big Island, Hawaii
• Comparative Religion and Psychology, Mahidol University, Bangkok Thailand
Professional Experience
• Youths and Families with Exceptional Education in Hawaii and Navajo Nation Arizona Addiction and Trauma Recovery
• Front-Line Crisis Intervention Specialist
• Employee Assistance Programs
• Military and Family Life Counseling
• Independent Practice
Theoretical Influences
• Analytical Psychology (Carl Jung)
• Self-Psychology (Heinz Kohut)
• Lacanian Psychoanalysis (Jacques Lacan)
• Vipassana/ Inner Path Meditation (Sayado Kyiatisaung)
• Kundalini Yoga